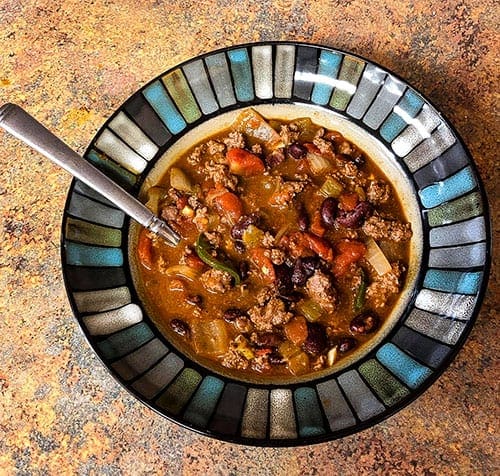 INGREDIENTS:
2 lbs Beef (ground beef or loin tips)
2 16oz cans Beans (pinto, kidney, black, navy all work fine)
2 14.5oz cans diced Tomatoes
1 4oz can Green Chili (Anaheim Peppers)
1 large Onion, diced
2 tbsp Chili Powder
2 tbsp Crisco or Butter
2 tbsp Cumin
1 tbsp Paprika
1 Bloom of Garlic
Salt – to taste
1 tbsp Masa Flour to thicken – if desired
INSTRUCTIONS: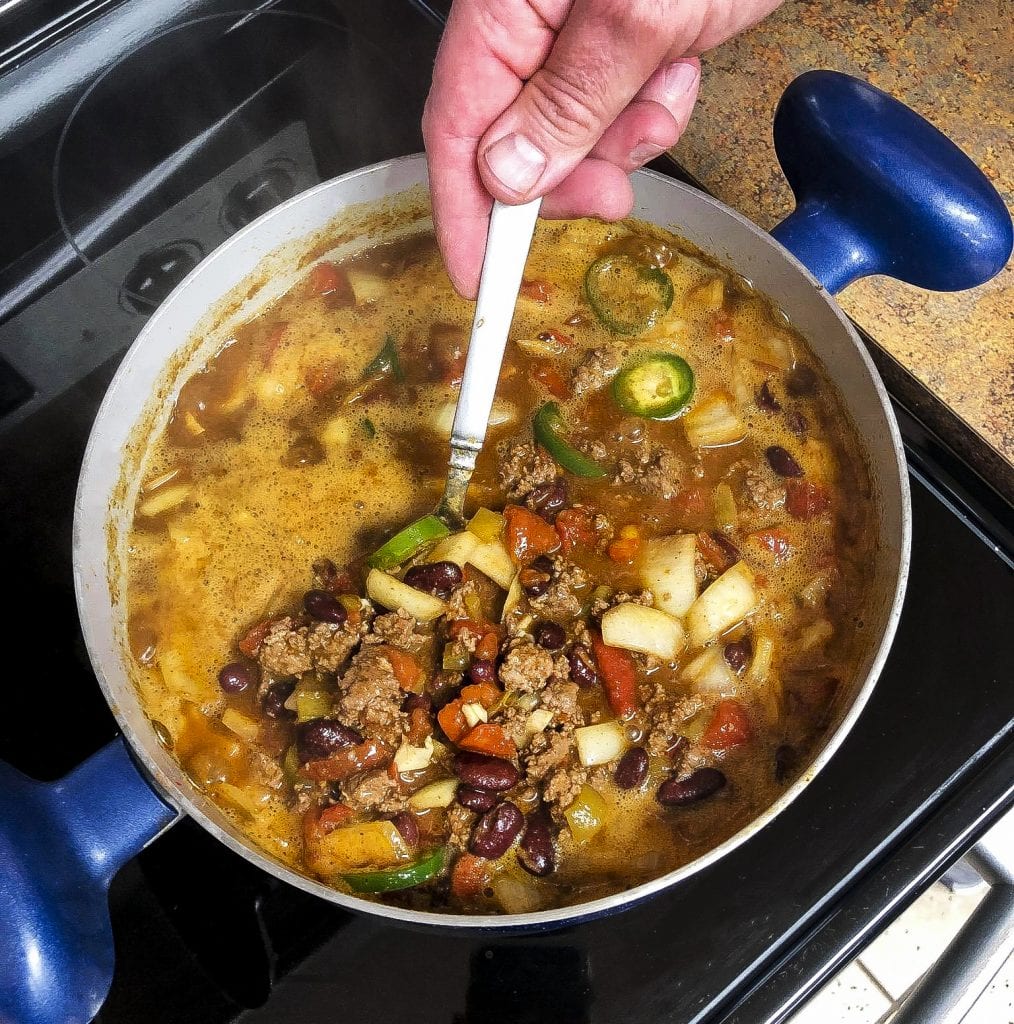 In a large pot, add 2 TBS butter, heat then brown burger or loin tips until cooked. Add remaining ingredients (wet ingredients first) to a boil and enjoy. Additional cooking time will help to deepen the flavor.
Total time <30 minutes.