Great product and service In the past, I rarely purchased meat online. When the pandemic hit, I was spending more time at the grocery stores because meat products were limited and cost was higher. I came across a Nebraska Star Beef email and decided to give them a try. I was not disappointed. The prices were comparable and I didn't have to guess on what was going to be available. Once I tried the products, I was a fan. Now, I continue to stock up my freezer, and actually saving in the long run. I am making fewer grocery visits (getting fruits & vegetables at the local vegetable stand) and buying less junk food (impulse buys).
Best Beef Ever I am so impressed with the quality of this beef and the company. I won't buy my beef anywhere else if possible.
Victoria Medeiros
1/18/2021
The steaks are all very small. Steaks are not very thick at all, watch when you cook them because you will over cook them very easily. I have bought filet mignon from another company through Amazon, and their steaks were markedly thicker. probably 3x thicker. But alas that company was out of them, so thats how I wound up getting these. Next time I will wait. These were not worth the money!
Review of Beef Jerky We enjoyed the Beef Jerky that we ordered.
Joseph Julich
Retired, Re
1/05/2021
Prime Rib I ordered a 10 pound prime rib for our Christmas dinner and unfortunately due to the shelter in place order we could not have our daughters and their families over. I thawed the roast and gave part to my local daughter. I was concerned about refreezing the remainder. I called and spoke to Steve and he assured me it would not be a problem. Thawed out the roast and had it a week or so later. It was great, best prime rib ever. I highly recommend this company, not only for it's quality meat, but also for its customer service.
Great to work with We have worked with Nebraska Star Beef for multiple years for our Flames of Nebraska girls youth softball fundraiser, selling beef their sticks and jerky. The response to the product is great and the staff is super to work with. Thank you, Kayla and Steve!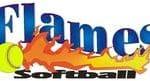 Greatest customer service! I spent hours searching for the best value steaks to send as Christmas gifts for my employees. I checked them all and ended up choosing Nebraska Beef to fill this order. Once I made the call, I had a good feeling this was going to work out well, as Katie provived tremendous customer service and was such a pleasure to work with. I had some steaks sent to myself and they arrived on time and were delicious. This worked out better than I thought it would and looking forward to being a customer of Nebraska Beef for years to come.
Jim Pajk
Manager, St. Marys Cement
1/01/2021
Excellent quality We received our first two orders as gifts from family members. The quality and taste is excellent. The company has excellent customer service. I just receive an order of Angus 1/3 lb burgers and they are excellent. I was disappointed when I went to order the steak sampler before Christmas but to my surprise my sister had ordered the Four ribeyes package for us. I will order the sampler soon. Thank you for your great quality and service.
Perfect Holiday Gift Excellent product and delivered in a timely manner, the perfect holiday gift! Thank-you!
Quality beef products We received the Premium Pairs steak bundle a few months ago as a gift from my husband's daughter. It is the best quality beef we have ever had. I placed an order for Angus burgers last week and yesterday I received an order but to my surprise it was 4 Ribeye steaks from my sister for Christmas. Today I received the Angus burgers. Best Christmas ever thanks to Nebraska Star Beef.
tenderloins We go to a lot of wonderful restaurants both near and far, however, we are not eating out due to covid but your steaks saved the day!! They are as good or better than the 50+ dollars steaks we get at steak houses. I think a toothless baby could chew these steaks!! So tender and juicy with amazing flavor. Thank you Nebraska Star Beef.
Laura Foxall
Select..., Select...
12/21/2020
AWESOMENESS....PLAIN & SIMPLE Thank you for making my father so happy for Christmas in receiving your well packaged Angus Steaks! I've not heard him so happy in so long, Thank you for taking time to create a quality product from start to finish!! Now if I had just ordered one for myself...😁
Excellent Service Great Service, haven't tried but looks good
Yum Bought for my son. Had a broken spice bottle from shipping They were so nice when I called. I highly recommend them.
Shopping made easy! I have ordered from Nebraska Star Beef a number of times. My family & I are in agreement - their meat is DELICIOUS and it kicks up mealtime to a whole new level of enjoyment! The meat even looks appealing frozen solid out of the shipping cooler. Thank you, Nebraska Star Beef, for taking pride in what you do and for making your high quality products available to the general public!
Awesome Just got my third order and this is the best beef ever.
So Happy I found Nebraska Star Beef! I was looking for a supplier of quality ground beef. Well, I don't need to look any further. I placed my first order the other day and received it fast, free, and in perfect frozen condition. I thawed one pound. I took a 1/4 of it and made a burger. I didn't add any seasoning at all. After I cooked it I ate it with nothing except a plain bun. I wanted to taste just the meat. That was probably one of the best beefy flavored, juiciest burgers that I have ever eaten. I am sooo thrilled! Thank you to the Nebraska Star Beef people! I cannot wait to use your meat in my other recipes and I look forward to a long and happy relationship!
Christopher T Scafidi
11/15/2020
Another great delivery. We love ordering from this company. We have never had any issues with the delivery of the product and we love the taste of the beef.
As advertised! Finally received the product, after shipper damaged it & could not deliver; but they sent another right away. Now on to the product: Arrived frozen & BBQed today. The taste was wonderful, much milder than regular beef patties, but it still tasted like hamburger. The fat tasted sweeter and less greasy than regular patties. Very good quality meat. Thanks! All my wife could taste was the money spent.
Delivered in a timely fashion.
Nicholas Mueller
11/05/2020
Meat delivery I wanted to thank you for the awesome speed this delivery came. Our first order to this part of the woods took a bit longer and had no problem but was nervous whether it would be still frozen. This order was like lighting speed. Looking forward to trying the roasts! They look wonderful. Thanks again. Dave
Very Pleased Just like my previous order I am very pleased with the way it is delivered packed in dry ice it stays frozen and the meat quality is top notch. I ordered the 6 pound angus prime rib and the bundle pack of the 10 ounce top sirloin and the angus hanger steak. My wife cooked the prime rib with the horseradish rub spice that came with the order... OH MY...it turned out superb tender and juicy and the horseradish spice top the flavor off delicious...Thanks again Nebraska Star Beef
Not wagyu Not wagyu...misleading product.
Constance Lynch
10/26/2020
Awesome Steaks I purchased the 12 ounce NY strip bundle pack and the 30 pound angus ground beef.. I received them in perfect condition and still frozen...I tried one of the steaks and I tell you it was one of the best steaks that I've had in a long time, I cooked it in my air fryer for 17 minutes and it turned out med well just the way I like it and the steak was so tender and with the signature steak spice that come with my order the steak tasted AWESOME..I will be a regular customer....
Excellently trimmed. This was some of the best beef I have had. Great marbling and very little shrinking as it cooks. These people know there business!
Good They were good burger's
Always Great Food from an honest company Anything from Nebraska Star Beef is great...but hat they offer is a rare online experience-if you have a question...a dispute or anything else you get a same day response from a real person who acts as your advocate...In an impersonal world where you get mass e-mails or mindless texts you can't respond to-this firm matches top tier meat with top tier personal service.
Fast service One of the fastest online experiences I have ever had. Ordered a dozen ribeyes and skirt steak and it arrived within 3 days of my order the steaks are just beautiful. Great job great value and it was good pricing.
They weren't kidding, this is the best streak west of the Mississippi... Saving a few of these for special occasions.....
Excellent quality meat & service I've ordered the prestige ground beef twice now & our family loves the flavor & quality of the beef for hamburgers, meat loaf, stuffed peppers, it is excellent. I've ordered the 14oz Ribeye and those were melt in your mouth delicious. Customer for life right here!
Satisfied Customer Fast shipping and packed very good. Excellent communication throughout order and delivery. Very pleased but I haven't eaten or tried my order yet. I will order again due to the shipping, communication and packaging alone.
Quite Good Do not care to go to store anymore , I was really impressed !Just ordered there steaks.
Better off with your local butcher I find the quality higher at my local butcher shop where I have a relationship.. I've tried several of these mail order meats and have yet to be overly impressed.
Christopher A. Wright
9/11/2020
Best beef ever! cooked the 5oz sirloin boston strip for dinner. Once again, it was the best beef I have ever eaten. Nebraska star delivers fast. This was my second order and it arrived still fully frozen. Can't wait until I place my next order. Well worth the money.
Hamburger Excellent product. Exceptional quality at very affordable price.
Packaged PERFECTLY! came to us with dry ice and frozen solid! no issues with delivery AT ALL! I am in NJ and these steaks were coming from Nebraska so I was quite concerned how they were going to be shipped and if there would be an issue with defrosting. BUT NO...PACKAGED PERFECTLY! Steaks are (what I thought were) small but very thick pieces. tried only one rib eye last night and it was SO TENDER AND FLAVORFUL! and filled me up so much I couldnt finish the entire piece (so they weren't so small after all!) Did not use the seasoning yet, but will update the review when I do. I would recommend!
Nebraska Star Beef Prestige Angus Filet Mignon Just purchased 12 - 8 oz. Angus Filet Mignon steaks. My wife and I each had one last night and they were outstanding! Extremely tender and tasty. The best steak that we have had in a long time. We will definitely make additional purchases from Nebraska Star Beef in the future.
David Foote
Qriginal Owner, Qriginal Owner
8/23/2020
Change for the better... I was an Omaha Steak man for 25 years - until they ran out of Wagyu burgers recently. I found Nebraska Star Beef on internet and tried their Angus / Wagyu blend burgers - delicious! So I tried their ribeye steaks - like M&M's, melts in your mouth - outstanding. Now, I'm a Nebraska Star Beef man. Give then a try - you wo;t be disappointed.
New Customer - Tri-Tip Steak I'm a first time Texas customer Tri-Tip steak....Birthday present from my son. Shipment arrived today, Putting on the grill this weekend. will post taste test results.
RICKY ELIAS
Retired, Retired
8/19/2020
Can't wait to try 'em I received my hamburgers today and I cant wait to try them. They arrived much earlier than I expected. I purchased them for an off-to-college barbeque that I'm throwing for my daughter at the end of August. Now that they have arrived early, I have to resist the temptation to cook a few of them. They were packaged really well and were block hard. If I just happen to grill some before the party, then I'll let you know how they taste!
Superb tasting hamburger! Excellent hamburger. Perfect size portion! Seasoned with salt & pepper and they tasted great.I have to give a shout out to their shipping, packaging - SUPER!!! Rec'd frozen SOLID! Despite the really hot weather! Great job.
6th ordef great steaks every time I've ordered!
Worth it This meat is better than anything I have bought in the store. It cooks well and is very tender. I recommend your buy this item
Top Quality Beef It is amazing how consistent the quality is. Usually you run into that one steak that just doesn't measure up. Since we started ordering from Nebraska Star, every steak has been supreme. We now ONLY get our steaks from Nebraska Star.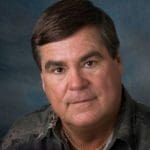 Doug Williams
President, Quinimmo Investments
8/06/2020
I've only had a chance to try a ribeye but was very pleased with it . The delivery couldn't have been any sooner very satisfied.
Great products and service I've placed several orders with Nebraska Star and have not been disappointed. I was a Snake River Farms customer for years until I decided to try a Nebraska Star whole brisket. I am now buying all my beef and bbq products from Nebraska Star. The order process is easy and seamless. Shipping is fast and arrives in a well packaged container very frozen. Nebraska Star is now my go to for anything beef and bbq!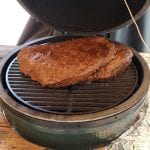 Wayne Bennett
Soon to be named, Soon to be named
8/01/2020
PRIME STEAKS Wonderful ribeye steaks. They truly are what they advertise.. Delicious!!
Absolute 1ST Class operation! *****FIVE STARS***** Nebraska Star is truly a first-rate business. Everything from ordering to timely delivery and TOP SHELF products all tied together.
Craig E Witt
USN (RET)
7/20/2020
Great Steaks! So I have now place 3 orders for NY Strips and Filet's. The meat quality is the best I've had and the customer service is 1st class! I am a customer that will return for all my beef needs! Keep up the great work!!
Scott Maher
None, None
7/16/2020
Best hamburger ever! Best hamburger meat ever! Compared to other meats, we had no grill flare ups due to excessive fat drippings. Fantastic flavor! We will definitely buy again.
Expensive but good Shipped and delivered very fast. Received frozen solid - very impressed with packaging and shipping speed. Meat is flavorful and good. Kind of expensive though - but I paid to ensure I had good steaks through summer.
Steak The BEST steak ever ate!! Definitely ordering again!!
Another fsst and superior delivery Thanks again! The meat was dekiverd very quickly and frozen like a rock.
excellent flavor and customer service excellent flavor, easy to cook and great customer service (when my original order never arrived)..
Great meat Crate meat product to have year-round
Over Priced Bought this as a Father's day gift. Turns out I should have just went to the store and get some. Beware of the pictures. The meat is so small my children could eat both as a snack. Definitely not worth the price they're charging.
N Y strips Arrived frozen on time. Melt in my mouth goodness! Wont hesitate to order more.
Great quality steaks Got them for my son for his birthday and he absolutely loved the gift. We ordered the original seasoning and it was delicious. These stakes are much better than our locally store bought ones. Worth every penny!
Great burgers! Right into freezer. Delicious and great to pull out for dinner or a bbq.
My ground Beef Order. Received my Ground Beef order today 06/20/2020.It arrived in great shape.Made some Hamburgers and the meat and tast was great. Will definitely reorder.
Wesley Paul Mallory
Retired LEO
6/21/2020
product and customer srtvice excellent product. customer service is 100%
I wish I could give NebraskaStar more than 5 stars Best cuts of beef, aged to perfection, delivered as promissed still frozen. Omaha what?? You get the best at a very reasonable price.
Great Steaks I ordered over the weekend and then got the email on Monday. Within 4 days letter received our steaks. Will be cooking them tomorrow nite for supper. Hopefully they will taste delicious. They came totally frozen. Very satisfied. Will be looking forward to cooking steaks tomorrow nite.
Flavorful Amazing flavor. Sent as a gift.
Best Steaks Ever Over the last 6 months I have ordered steaks from most of the online purveyors of beef products. Some very well known... some grass fed , some grain fed. All good , just not amazing. I received my Nebraska Star Beef steaks today (I ordered the 14oz ribeyes) and cooked one up this evening for dinner. By far , these are the BEST TASTING steaks on the market. Absolutely and perfectly delicious. They came carefully packed in dry ice. I could tell that they were fresh...a beautiful color and generously cut. AMAZING!
My order Thank you ! I will definitely be reordering from you again, great customer service, thanks Katie. My order came when it was supposed to and I also love the fact that you provide cooking instructions for the items in your catalog 👍. Also love your horseradish rub! Was arguably one of the best rib-eyes I've ever had, also great packaging
Our only source for quality beef Fantastic quality, amazing taste and the companies (Nebraska Star Beef) customer service is second to none.
Personal Training Heros
6/13/2020
will purchase again Will purchase again. There was a problem shipment do to shipping and the meat was not frozen. Was happy to see the order was quickly replaced and arrived frozen.
average steaks The filet mignon steaks are just average. I prefer a filet that is so tender a knife is barely needed to slice it. These steaks did not fall into that category - they are quite tough.The included hamburger patties are quite thin .. so easy to cook.For myself, I will not order again.
good meat Excellent products and fair pricing.
Excellent quality of Great Nebraska beef. Quick ship and wonderful customer service. Will not go anywhere else. Thanks Nebraska Star Beef.
Your seasoning is now essential
Beef,Beef,Beef!!! Great people to deal with. Great meats, great prices, great service! Don't know why you would want to go anywhere else!!!
FROZEN SOLID!!!! It looks like Fed Ex damaged the styrofoam as it had been placed in a cardboard box. But the contents were FROZEN SOLID so no worries! I shop from you guys with FULL CONFIDENCE!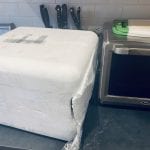 5 OZ. Burger bundle These are absolutely the nicest and tastiest burgers I've ever had. I find them far superior to other mail order meats I have had.
Brisket Flat was delicious I ordered a brisket flat and some Angus/Wagyu burgers last week. The order arrived in 2 days nicely packed and frozen in dry ice. Smoked the brisket on my new pellet grill and it was delicious. I haven't tried the burgers yet but I'm sure they will be fantastic. Definitely going to buy again.
Wonderful tasting beef and fantastic service!
Great. On time and in good shape. Love your beef. You have a customer
1st Time Order - Nashville, Tn I put in my first order last weekend and by Wednesday had my order. I purchased the 10 Sirloins and we had the first ones last night. They were great. Also used the seasoning that was included. The process is smooth and fast. Shop on the website and grab the packages you want. Put in cart and purchase and then wait about two working days. Boom, they arrive frozen solid and packed in dry ice. Keep them frozen until ready and then let them thaw at room temp. Ready to cook. (I grilled and they came out perfect. great taste, and nice size steaks. Will be putting another order in very soon and going to try the Jerky also.
Arrived on time and was frozen solid. Thank you for the great service.
Great Steak & Great Service Great sirloin steak, with flavor better than you get at the grocery store. Steaks were fresh, firm and nicely cut. They send along good guidance on how to thaw, prepare and cook it. Delivered in 3 days to Florida, in perfect shape...impressive. I grew up in Illinois on steak, corn, and potatoes...nice to have real top quality Midwest beef again!
good price! Pretty good flavor & tenderness, do not overcook!
Amazing Service and Delicious Beef I've made two orders from NSB and both were processed quickly and the meat was amazing. I always try and buy grass-fed beef from the grocery store for a better taste and quality but nothing has compared to the taste and tenderness of what we have gotten here. We don't even look elsewhere for our beef needs anymore. Thank you so much!!
Sirloin Steaks Actually, I ordered the sirloin steaks by mistake. Had them growing up but many, many years ago when the meat graded were downgraded I stopped eating sirloin steak. The sirloins from Nebraska Beef came fully frozen, and they were delicious. This company is my "go to" from now on. The steak tasted like they used to. They were flavorful!!
Ribeye Steaks Good Wednesday Team, We recently received the 14oz Ribeye Bundle and grilled two steaks over the weekend. We were so impressed with the Burger Bundle that we previously order, we were excited to experience the steaks as well. I should say that I am no expert, connoisseur, chef nor professional cook. I'm a simple beef lover, always on the quest for the perfect steak wherever that takes me. And, although I admit to enjoying some of the best beef in the country, it's finding, seasoning and grilling the perfect cut of meat at home that I find the most enjoyable. "Finding" is the trick...... The aged Ribeye Steaks, simply seasoned with (salt, pepper and a dab of butter) on a natural wood fire were perhaps some of the best I've had. Aged well, perfectly marbled, tender to the fork and a pleasure to experience. I don't write reviews nor do I provide feedback often, (closer to ever). This is one of those cases however, that I felt it absolutely necessary to express to you my experience. Well Done Star Beef Team, A+ product and experience! Please use this review as you see fit
Stacey Coppess (Mr.)
5/20/2020
Good quality! Very good burgers! RECOMMENDED!!
Where's the beef Received my order of 30lbs of ground Angus beef. Great price, delicious product. Will definitely reorder.
You got the beef and it is delicious.
Great, friendly service! I placed my order on May 11 and received it on May 13! The staff was friendly and the service was fast. Everything was frozen solid. I will definitely order again!
Exceptional flavor, order promptly shipped; excellent service from provider; will buy again The best hamburger we've grilled. Would buy again
They deliver Every time , I am treated like I am their only customer. These people know cattle, and it shows in their products. They do exactly what they say they can do. They deliver!
My brother just ordered your rib eye steaks and he told me how delicious they were, so I decided to place an order. The steaks arrived today just as indicated on the shipping info. All were frozen and there was some of the dry ice remaining in the box. I was very pleased with all of the packaging and that the dry ice was in a large enough bag so that I was able to handle it safely. I am looking forward to eating my steaks and will not hesitate to place another order with your company.
Sandy Fitzsimmons
5/14/2020
Yummy!! Arrived frozen. Steaks are delicious!! Thank you!!
Wonderful product and service!! I have ordered five time and have been happy with every order!! Thank you for providing a much needed service in such a crazy time...I applaud your dedication to providing a top notch product with kindness and professionalism!! I am a customer for life now!! May God continue to bless your efforts!! Thanks again, Kristi Hammonds
Hamburger Fast delivery via FedEx. You delivered both! Quantity and quality. And honesty. I'll buy from you again and again!
Professional, Delicious, Gourmet These were very well packaged (sealed in 4 packs; arrived still frozen) and most importantly DELICIOUS!!! I originally assumed they were overpriced but ordered them anyway because I was afraid there would be a meat shortage with the COVID pandemic and wanted to stock the freezer. When I finally thawed a 4 pack and grilled them for dinner, I realized how AMAZING they were! They taste 1000% better than regular ground beef patties. Must be the wagyu haha! Overall definitely worth the price I paid! I'm eating them sparingly so they last. Would definitely order them again!
Sue ellyn Haberkamp
5/07/2020
Delicious steak I ordered their cheapest cut; "skirt steak" it was absolutely tender and delicious. I am going to tell my friends and family to order from here.
Peter P Catenacci
5/07/2020
Nebraska Star Beef hamburger was great. Prompt delivery. Have not tried my Nebraska Star Beef steaks yet, but the hamburger was very good and items I ordered were well packaged and arrived promptly.
Nebraska Star Beef is amazing! I started buying Nebraska Star Beef products once this whole pandemic hit. I had seen them at farmers markets in the past and was always curious but never made a purchase. So I thought since I don't want to be going to the grocery as much I'll try them out. I've purchased a couple steak bundles and some ground beef bundles. The steaks have been out of this world and the ground beef makes phenomenal burgers! Needless to say I'll be buying my beef from Nebraska Star Beef from here on out. You've got a lifetime customer! Thank you!
Great packaged meat Good packaging, ground beef stacks easily in freezer. Fast delivery. Good product. Will continue to purchase products. Thank you!
Best Burger Second time ordering for my daughter and she is more than thrilled with the quality, the convenience and assurance that she is feeding her family a quality product!! Thank you so much for the timely manner you handle the orders, we are lifetime fans from now on!! Have also ordered for myself, my other daughter and my Mom!! Keep up the good work we depend on you!! 👏🏻👏🏻👏🏻♥️
New York Strips New York Strips were tasty and healthy. Excellent natural organic beef. Thank you Tom and JoAnna Caleca, Oxford, NJ
Tom & JoAnna Caleca
5/01/2020
outstanding customer service To get right to the point ,I was traveling and my package was going to be delivered to the place I work because I could not have it delivered to my home because of thefts. It was scheduled for a Saturday delivery but the office was closed. Superstar Kayla called me on Saturday, and made all of the arrangements with the delivery company to keep my things frozen until they could be delivered Monday. My order was delivered on Monday in perfect condition. This was my best experience with your company. I tried changing with Amazon and Omaha Steaks but got no where. Can I order direct from you? Thanks Kayla and all of you at Nebraska Star Beef.
Great Experience! I was extremely pleased with the ordering and delivery of my steaks from Nebraska Star Beef!! They were received exactly as they described. Cannot wait to try them and leave that review.
Order and meat I got my order so fast. I bought hamburger but not the kind you get in the store. The flavor of this hamburger was to die for!!!! It was true Nebraska Beef.
Great as usual Another order arrived quickly and so well packaged, really frozen. Quality meat. Nebraska Star Beef is a quality business that we are happy to support! Thank you!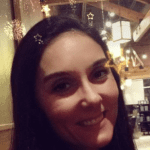 Excellent Beef, Excellent Delivery Was very pleased with the quality of the burgers as well as them arriving still frozen.
Nebraska Beef This is the best beef in the country, ordered once online Prime filet mignon, and burger. Second time I, called in for Angus prime rib, and thank you to Kayla, great job.
Excellent. Thanks Nebraska Star Beef. The meat is high quality, your website is very user friendly, orders arrive quickly and such great packaging.....very cold!! Keep up the quality work that you are doing.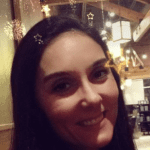 Great service, great product. Thank you. Service and product excellent.
Amazing Quality, Fast Shipping I love this meat. Thank you for providing this, and allowing us to purchase. I am very thankful for your company during these times.
Great service and value My order arrived on the day I set. It arrived frozen & very well packaged. Thank you for great service!
Angus ground beef We tried the first pound today and found it delicious. We got 10 pounds so hope the rest of the meat is as good. We have been having to throw out the market ground beef. So thought we would try you. So far not dlisappointed.
Yvonne Barber
n/a
4/24/2020
Ground Beef I am very pleased with my recent order. This week we made Italian style Meatballs with 1 package. And yesterday we made a Delicious Meatloaf! 😋 Thank You for your prompt Delivery!
Rita M. Strempack
4/23/2020
Amazing Quality and Taste Good beef is very hard to come by. The meats sold in most grocery stores are cheaper quality and not that tasty which means added seasonings are a must. Ordered 20lbs of ground beef from NSB and I am very impressed with the taste and texture of this beef over higher priced store bought "grass-fed" beef. I will be ordering all my beef from NSB for here on out. Thank you
Not worth the high price. When patties cause flare up on the grill, it proves to me a lot of fat was added to hamburger. The taste was no better than store bought hamburger patties to me. I just wasn't impressed for the price. And I know the taste of quality hamburger from living on farm with beef cattle.
Everything was perfect. We like everything about this order. The packaging and delivery were perfect. The meat is simply amazing. We are not big meat eaters, but are slowly getting through these meat items - amazing food. The sirloin tip was beyond words - couldn't get enough. Our only complaint is that we're gaining weight 🙂 We will order again. Thanks - your product is really special.
Perfect Perfect packaging and really fast shipping
Very satisfied I have been avoiding grocery stores since the stay at home orders for COVID-19. Found Nebraska Star Beef online and decided to give them a try. The order arrived quickly, still frozen and lovely individual packaging. Quality lean beef - I bought both the Angus and the Prestige and could not be happier with the purchase. Pricing is competitive. I will be back.
Prompt Carefully Packed Delivery I ordered my meat from Nebraska Star Beef on April 14 and it arrived on April 17, carefully packed in insulating packaging and inside a substantial styrofoam container. The meat was frozen hard and went right into my freezer. In these days of uncertainty I was pleased to receive such prompt and careful service.
Steve Friesen
NA, NA
4/18/2020
Excellent service Thank you so much for such a fast delivery and excellent communication. I am a return customer and will continue to do so! Stay safe!
Shereelynn Koehler
4/17/2020
Prefect condition and prompt delivery! Not easy to get good , high quality meat products...These days.These folks know meat!Product arrived promptly, and in perfect condition. All contents received ( on first try). Will definitely be ordering again.
Great product Recently lost all the food in the freezer. Was able to restock with ease and speed by ordering Nebraska Star Beef. Ready to get back to cooking.
Natural Ground Beef I took a chance on ordering the ground beef strictly based on on-line advertising and the web-site. I've never ordered meat this way and then to have it shipped fedex ground. It turned out to be a very worthwhile experience.....great price for the beef, package was sent out immediately and arrived on schedule and all of the meat was thoroughly frozen. We had burgers the next evening which turned out great! You will have a steady customer in me now. Thank you for the great product and service!!
Paul Sherstobitoff
4/16/2020
First time customer We ordered the ten lb premium ground beef. This was our first time ordering meat on line. We are thrilled, the ground beef is fabulous. It arrived quickly and was very easy to defrost and after defrosting the consistently made it easy to make patties. It was the best burger I have ever had. We will be reordering other products .
Ground Beef I have been having a hard time finding ground beef in stores. The internet and social media is loaded with ads for meat and beef companies delivering direct to home so I was wary of who was good and who was just taking advantage of the current times. I liked that Nebraska Star Beef was family owned and operated and didn't source their beef from other farms so I took a chance and ordered 10 lbs. of the Premium Angus Ground Beef. It arrived several days later and was still frozen solid. I finally browned some up tonight and OMG, I haven't tasted ground beef like this in a long time. So full of flavor I had to ask my husband to taste it and tell me if I was just imagining it or was this the best ground beef. He agreed and now we want to order steaks. The ground beef is pretty comparable to what I would pay at the grocery store but I do usually buy a leaner product. I would love if you added some 90/10 to your catelog. Thanks for the great beef. I am a believer.
For our first time in ordering from Nebraska Beef was very good , and the ground beef was tasty ! I would order again!
Fabulous!! I have not been able to get ground beef locally so my husband found Nebraska star beef. I placed an order which they refused to have delivered because it had been damaged in transit. Although this meant that I had to wait a few more days for my delivery it was well worth the wait. The meat tastes wonderful and the customer service is superb. Thank you so much.
Here's the BEEF! Great product. Perfect packaging and still frozen when it arrived. Flavor was all there and a good buy overall. Love them cheeseburgers around here!
Wonderful product 3rd time and consistently delicious And perfectly frozen!
Shipping Very pleased with the service and product. One thing however, I am curious, why was the order carried to Kansas City, MO from Holdrege, NE and then carried to me two days later? I am sure it's a Fedex issue. Seems it would have been quicker to ship directly to Denver. The meat arrived frozen rock solid but the dry ice had evaporated. Still, I am very delighted with my order and will continue future orders.
Gerald King
Xcel/Ret, Xcel/Ret
4/11/2020
Perfection I am thrilled with the superior quality of meat at a reasonable cost. Knowing where it comes from, the story behind the line of beef, is another plus. You can be assured that from start to finish you're going to get something worthy of your family's dining experience. Thank you to all who have come together to provide this deliciousness.
Kim Schoneman
Co owner, C & S Truck & Salvage, Inc.
4/09/2020
Ground Beef is Great! Product was delivered right on time as promised and still frozen solid!
Arrived still fully frozen
ground beef We are very pleased with our order, arrived promptly & still frozen. Taste great, will order again for sure.
Great Service!! Great Beef!! I came across Nebraska Star while searching online for beef. I had not been able to find any at our local stores due to the Covid-19 rush. What a great find. There service was spot on. I ordered over the weekend, my order was ready and shipped on Monday and arrived on Wednesday as promised. The great beef is excellent!! I will be ordering again
Mest in time of need I can never thank you enough for getting the much needed meat to my daughter and her family...Your customer service was excellent and of course your product is wonderful!! I and she will be customers for a long time!! May God Bless and be well!!👏👏👏👏♥️
Excellent Beef! Very happy with our order of ground beef and beef patties - will be stepping it up a notch in the summer for backyard BBQ and explore the other cuts. Of course, their signature seasoning is the absolute best!!!
not worth the money not as advertised, not very tasty
Beef Jerky Great quality of beef and delicious flavor.
Dennis Dean Pouk Jr
President, DDP Farms
3/12/2020
Best... Beef Kayla and family.... ALWAYS THE BEST!
Great experience I am always pleased about the way my orders are delivered and the great quality product.
Arlan D. Johnson
CEO, Howard County Medical Center
1/20/2020
Illegal This advertisement does not say how much meat is being sold for $270.This is illegal.Not to mention: utterly unethical.
Quality Products We have been a customer since August 2012 and we have never - NEVER - been disappointed. Their products are superb and the quality is something we cannot seem to get locally even though we have a lot of farms in our area. Products always arrive in pristine condition and we mostly use the steaks to impress guests. They are that good. But our favorite, especially during cookout season, is the hamburger patties. THE best ever! Love them all.
Highly recommend!!!! Incredible quality. Top notch beef. Great service. Fast delivery! Would highly recommend!!!
Justin R. Herrmann
12/30/2019
Great products! Your company has excellent service and delicious products!
Robin Christiansen
12/30/2019
Good family gift My family loved the meat and will buy this again
Awesome Burgers The hamburgers are excellent quality and exceptional taste. Highly recommend.
Wow! Terrific steaks! The steaks arrived today and I had one for dinner tonight. It was fantastic!!! I have ordered many steaks over the years and some cost 3 times as much but none were any better. These steaks are a great value and a wonderful gift. I highly recommend them.
monthly order Steaks are fantastic. We look forward to receiving our steaks and enjoying dinner .
Amazing x 3! Steaks, Amazing! Jerky, Amazing! Spices & Rubs, Amazing! I can't wait to try the rest. The horseradish seasoning is the absolute best! Do yourself a HUGE favor and put this seasoning, as well as their SPG and BBQ rub on anything you are putting on the grill.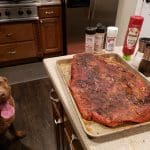 Charles Waldron
11/13/2019
BEST. RIBEYES. EVER. Hands down the best Ribeyes out there. Absolutely can't go wrong with Nebraska Star Beef. Incredibly consistent with restaurant quality beef!
High quality and delivered fresh Amazing steaks and great variety. Arrived freshly packed and intact. Kids and dad love the taste, and mom loves the all-natural. Super high quality beef.
Very good service My order came very quick and as posted on the webb site. I was very happy to see that everything was still frozen. Will buy from this company again
Victor R. Davidson
8/30/2019
Tender Sent as a thank you to a very helpful friend. He said they were some of the most tender steaks he's ever had.
Good Stuff Second order of jerky from Nebraska Star Beef. Great service, fast shipping and most importantly, some of the best jerky I have ever had.
David Updike
Bakery Manager, Happy Hollow Club
8/01/2019
Best steaks I've had in a long time in the burgers were awe Very juicy steaks awesome will buy again
Angus/Wagyu hamburger makes the best tasting meatloaf I have ever tasted! The angus/wagyu hamburger mix is phenomenal! You can taste the aged beef and tell it is fresh with no sourness and smells great when cooking. Incredible great taste . A new reference point for us. I used it to make the best tasting meatloaf I've ever tasted and that includes Wolfgang Puck's in Orlando Fl one of my favorites. I used your recipe and substituted KC masterpiece barbecue sauce for the ketchup, teaspoon of find French sea salt and half a teaspoon of Williams Sonoma five pepper blend. It was the moistest, tenderest and mouthwatering meatloaf ever.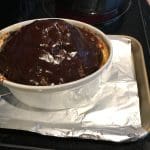 My dad loved these! I ordered these for my dad for father's day. They arrived on time, and in dry ice. He had them that night! I've never tasted them, but my steak-loving dad gave them an enthusiastic thumbs up. Best Father's Day present ever (at least for my dad)!
I'll definitely buy these again The best steaks I had bought very juicy very tender I will definitely buy these again! Nebraska you did great!!
Nebraska you are amazing
7/01/2019
Easy single packaging Tasty piece of meat
GIFT GIFT AND SHE LOVED IT!
Pricing The steaks were "ok" but people need to know they can buy 1/4 of a full beev (cow) for about 200 bucks more from your local butcher and get all the great cuts you want. thats about 135lbs of beef..vs almost 250 for 8lbs... Plus its locally grown etc. I bought this to be delivered While we were out of state for a weekend at the beach for friends. Again they were about restaurant quality but looking back its pretty steep for 8lbs of steak. No knocking the company they did good, was packaged well and came fresh.

12 Oz New York Strip is delicious.
Caleb Hutcherson
4/29/2019
Awesome! I got these for my Dad for Christmas, and he can't stop raving about them. Previous years I have sent other brands, and he said please send this one again - it was far superior to the others.
Incredible Quality Easily the best sirloins I've ever had. Not often can you find sirloins so tender and flavorful. Truly a testiment as to how these animals are raised and how the animal is processed after harvest. If the sirloins are this good I can't wait to try the NY Strips and Ribeyes. The order also came with burgers and seasoning. Salt and pepper is always a great choice, but their Signature seasoning is worth giving a try. Very versitle! Used it in my eggs, and chicken I had for lunch. Lastly, the burgers were delicious. Incredibly juicy and had little to no shrink on the grill. Will definitely recommend buying from Nebraksa Star Beef and will be placing another order to try their other cuts.
Best steak I ever had. . Received 2 ribeyes as a gift. I've had Chicago STeak, D'Argantan, and steaks in NYC Steak Houses. This by far is the BEST steak i ever ate. I fried it in a hot cast iron griddle for about 4 minutes a side and finished in a 425 over for an additional 4 minutes. We could have used a butter knife to cut it. Would definitely say that Nebraska makes some good steak.
Great reviews. Gave to my Mom for Christmas, she loved it.
Birthday I have this to my son for his birthday since he is a total meat eater. He said it was great and was super pleased with the quality.
Not the variety advertised The app says...delivering today...We got it yestarday.I would prefer the variety of the advert.....but we only got 4 packs of sirloins.
Consistently well priced I wanted to try the best steak experience I love steak I always cook it at home, So I decided to cook steaks for the whole family, Amazon suggested Nebraska's steaks, the marbling and thick cut were AMAZING! The Steak was very juicy and tender it wasn't melt in your mouth but 1-3 chews and its gone so its tender, very beefy I couldn't taste that FUNKY Taste that people talk about dry aged beef, but it was really beefy way more than what my grocery shop would have. Is it worth the price? Yes! go to your average steak house that has decent marbling or more like these steaks have Those steak house prices for a ribeye can easily cost up to 50-200$ DEPENDING ON THE PLACE!! Worth the 260$ For Ten big thick cut steaks


Read more
Great tasting meat. So much better than Omaha steaks. Tender and flavorful meat, grain fed, well-aged, and still lean.
packing great meat but meat needs to be individually packed portions need to be singular not total count
Most Delicious Burger Meat I Have Bought Online Arrived Frozen and cooked deliciously!
Timeline problem I didn't like that it eas supposed to be delivered before it got there. I makes me wonder if the food is safe to eat now. It sat somewhere for 24 hours.
Jodi Olsen-Anderson
12/20/2018
quilitly, liked everything,great steaks,will buy more A++++++
Great cuts Really enjoyed this. Burgers were great as is or with my own seasoning. No complaints on the steaks either.
great service love the service and the quality. we will use again
Amazon Customer
11/17/2018

Organic meat decent price

I order the Holiday Gift Packages from Nebraska Star Beef every year for Christmas Gifts. I continue to order these, every year, due to the positive feedback regarding the quality of the items being received. I've been purchasing all my beef from Nebraska Star Beef for several years now. They offer some of the best steaks, burgers, and seasonings on the market. You won't regret purchasing from this wonderful family!
The best steak I have ever had! I loved this steak! I will buy it again.
very good the steaks and burgers are really delicious, however the price is keeping me from ordering more, can't believe how much they went up, after the first order


Read more
Nice selection of meat but very costly Very delicious meat but seasoning is really salty!
Amazing Beef This is an amazing company with a spectacular product run by wonderful people. I grew up in Kansas and developed a taste for quality grain-fed beef. Since moving to San Diego 18 years ago, I have had a hard time getting beef of the quality I learned to love.Solution to my problem: Nebraska Star Beef.We ordered several different types of custom cuts: Beef Chuck Flap Tail, and Beef Ox-tail as well as rib eye and filet mignon steaks.The order arrived still flash frozen in a specialty packing box which kept everything cold even during a record hot summer in the Midwest as well as San Diego.The meat quality and flavor was amazing.Steaks were exactly the taste and quality that I would get in a high end steak house such as Ruth Chris, Mortons, Donovan's. The fact that I could have them in my house, slow thaw them, and cook them exactly the way I want, and have the meat be the quality Nebraska Star provides is truly the best of all worlds.We used the Beef Chuck Flap for Korean Bulgogi with incredible results. The Chuck flap was also very good seared without marinade. The perfectly marbled meat melted in our mouths.The Ox-tails were used for a slow simmered soup 8+ hours. I removed the meat after 3 hours and placed the bones back in for the long simmer. I have never eaten ox-tail meat that was as flavorful, moist or soft. The broth, which was so rich due to the spectacular meat melded with collagen and bone, was from another planet awesome. (I allow the soup to cool, throw it in the fridge overnight to defat, then reheat.)The quality and sincerity of the customer service at Nebraska Star Beef is what truly sets this company in a special class of it's own. From my first contact by phone and e-mail, every employee was in the Four Seasons Hotel level of customer service. I initially called specifically for my special custom cut orders. Their level of patience, willingness to help educate the customer and their willingness to tailor the order to exactly what the customer was asking for was amazing. When the representative did not know the exact answer to a very detailed question, she let me know that she did not know, but immediately referred me to the specialist who did. (In this crazy day and age, many companies will say anything just to get a sale, not Nebraska Star Beef. Honest, Resourceful, and Accountable.) Their follow-up after our first order was above and beyond the usual, "everything OK, great!" Steve was truly, personally interested in our satisfaction. We made a few specific requests for improving on the already great custom order, he accommodated or finnicy requests and hit a grand-slam home run on the next order.Nebraska Star Beef and it's employees reflect well on the state and our country and make me proud to be an American.Sincerely,Alexander J. Kim, M.D.
Mmmmmm Feeeeeeeedddd mmmmmeeee. Get in my belllllaaaayyyy!!!
Great Marvaless simply marvaless
Best Beef I have ever eaten. I am 59 years old, travel a lot, and love good beef! I have eaten high-quality beef in the fanciest, most-expensive restaurants in the US. I also raise my own beef, and put a steer in the freezer every year, but this Nebraska Star Beef is the best I have ever eaten, anywhere. Very tender and juicy, and being antibiotic and hormone free, you can feed it to your family without worry. I have sent their gift packages to friends around the US, and it has always been well-received. I enjoy eating the beef from my Longhorns, but when I want something really special, I reach into the freezer for a Nebraska Star Beef sirloin steak. Jeff Quinn
Jeffrey W. Quinn
7/10/2018
Great Quality Steak Ribeyes were very good , disappointed that 3 Strips were in my shipment instead of getting 10 Ribeyes
Taste? Quality and FAST DELIVERY! Loved this beef. Sooooooootender. I liked because they don't feed their beef with growth hormones.
not worth it Ordered a Variety pack but I only got eight of the same steaks
These steaks are perfect for even the most discriminating epicurean steak aficionados. Excellent!! These steaks are tender and flavorful. Aged to perfection, Nebraska Star Beef steaks remind one of the steaks served in Five Star steakhouses. The burgers are juicy, my family enjoys them served for dinner smothered in onions and fresh mushrooms or served plain with mashed potatoes. Their shipping is state of the art, my meat always arrives frozen solid. Cannot brag enough about Nebraska Star Beef, it is far superior to another brand from that state sold commercially. These steaks are perfect for even the most discriminating epicurean steak aficionados.
Five Stars The best ground beef I have found.
First order from Nebraska Star Beef, 10lbs boneless rib roast for Christmas dinner. I ordered a roast from a different firm last year, supposedly prime beef. Cooked it perfectly (I do the reverse sear method, low/slow until approx. 115° internal, let it rest, then sear the outside on a cast iron pan on my grill for about 10 minutes. Rest again. Hits a perfect medium rare just about edge to edge.) but was very disappointed with flavor, tenderness, and juiciness. So I was a little gunshy, and this was even more more. Trimmed the fat and cut it down to a 5 lbs roast with three really nice steaks as well. Cooked using the same method as above. Came out wonderfully again. But this time, no worries, not only did it look beautiful, it was wonderfully tasty, tender and juicy. My wife agreed there was no comparison to the beef we had last year. This was what Prime Rib ought to be! Thanks, Nebraska Star Beef, for making our Christmas meal a five star affair!
How's about sending me emails on you Bulk Variety package so I can decide on the ultimate purchase It was perfect I finish my last Steak 12/15/17 Boy did it do the Job! I will be Ordering Again as soon as make my mind up on your Best Bulk Packages Thankyou
Amazon Customer
12/16/2017
Finest American beef I've tasted Finest American beef I've tasted. I'd put it up there with Irish beef. It is nicely marbled, has good texture and the flavor was ... well beef ... all beef. Not as beefy as an older beeve but, very good.It was shipped to Alaska frozen and arrived frozen.Addendum: I should add that I eat my steaks "cold" in the center, Black and blue if you will. I've now gone through three orders (30 rib eyes), shared a couple with friends, and cannot report any negatives. They've all been nicely aged, tender (not overly so, not a fan of Kobe style, soft steaks.), and flavorful. New Years dinner for the kids will be one of their standing rib roasts.


Read more
Tender and tasty We found the meat to be packed with natural flavor, juicy and tender. Seasoning is spot on. Will order again. Great company!
The signature seasoning is absolutely the best i ever tasted, on steaks or hamburgers and even frozen tatertots makes it tastes great, love it!