We are family farmers committed to excellence.
We value your opinion and what matters to you matters to us.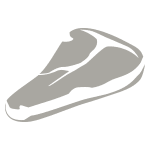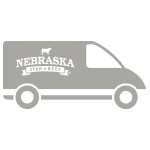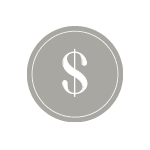 Cost Efficient (Quality isn't Cheap)
The Nebraska Star Beef Club is the best way to make sure that you've always got better steaks than your friends.  Buying meat at the store can be a crap-shoot, sometimes you end up with a great steak…other times…not so much.  Nebraska Star Beef is a premium, single source, all natural beef program built from the ground up to be frozen.  All of our beef grades USDA Choice and Prime BUT we take it a step further than most fresh counters and age our beef to the peak of perfection, then flash freeze it.  This means steaks, roasts, and burger from Nebraska Star Beef is VERY consistent and always ready to go.  It'll store in the freezer for up to a year in it's special packaging, or it can be thawed and cooked as soon as it arrives at your door. 
Life is busy, let us help make sure that you always have great beef. 
The Nebraska Star Beef Rewards Program is free to sign up and you'll receive special rewards on your Birthday/Anniversary!

Arrived still fully frozen

ground beef We are very pleased with our order, arrived promptly & still frozen. Taste great, will order again for sure.

Great Service!! Great Beef!! I came across Nebraska Star while searching online for beef. I had not been able to find any at our local stores due to the Covid-19 rush. What a great find. There service was spot on. I ordered over the weekend, my order was ready and shipped on Monday and arrived on Wednesday as promised. The great beef is excellent!! I will be ordering again

Mest in time of need I can never thank you enough for getting the much needed meat to my daughter and her family...Your customer service was excellent and of course your product is wonderful!! I and she will be customers for a long time!! May God Bless and be well!!👏👏👏👏♥️

Excellent Beef! Very happy with our order of ground beef and beef patties - will be stepping it up a notch in the summer for backyard BBQ and explore the other cuts. Of course, their signature seasoning is the absolute best!!!

not worth the money not as advertised, not very tasty

Beef Jerky Great quality of beef and delicious flavor.

Dennis Dean Pouk Jr

President, DDP Farms

3/12/2020

Best... Beef Kayla and family.... ALWAYS THE BEST!

Great experience I am always pleased about the way my orders are delivered and the great quality product.

Arlan D. Johnson

CEO, Howard County Medical Center

1/20/2020

Quality Products We have been a customer since August 2012 and we have never - NEVER - been disappointed. Their products are superb and the quality is something we cannot seem to get locally even though we have a lot of farms in our area. Products always arrive in pristine condition and we mostly use the steaks to impress guests. They are that good. But our favorite, especially during cookout season, is the hamburger patties. THE best ever! Love them all.

Highly recommend!!!! Incredible quality. Top notch beef. Great service. Fast delivery! Would highly recommend!!!

Justin R. Herrmann

12/30/2019

Great products! Your company has excellent service and delicious products!

Robin Christiansen

12/30/2019

Good family gift My family loved the meat and will buy this again

Awesome Burgers The hamburgers are excellent quality and exceptional taste. Highly recommend.

Wow! Terrific steaks! The steaks arrived today and I had one for dinner tonight. It was fantastic!!! I have ordered many steaks over the years and some cost 3 times as much but none were any better. These steaks are a great value and a wonderful gift. I highly recommend them.

monthly order Steaks are fantastic. We look forward to receiving our steaks and enjoying dinner .

Amazing x 3! Steaks, Amazing! Jerky, Amazing! Spices & Rubs, Amazing! I can't wait to try the rest. The horseradish seasoning is the absolute best! Do yourself a HUGE favor and put this seasoning, as well as their SPG and BBQ rub on anything you are putting on the grill.

Charles Waldron

11/13/2019

High quality and delivered fresh Amazing steaks and great variety. Arrived freshly packed and intact. Kids and dad love the taste, and mom loves the all-natural. Super high quality beef.

Very good service My order came very quick and as posted on the webb site. I was very happy to see that everything was still frozen. Will buy from this company again

Victor R. Davidson

8/30/2019

Tender Sent as a thank you to a very helpful friend. He said they were some of the most tender steaks he's ever had.

Good Stuff Second order of jerky from Nebraska Star Beef. Great service, fast shipping and most importantly, some of the best jerky I have ever had.

David Updike

Bakery Manager, Happy Hollow Club

8/01/2019

Best steaks I've had in a long time in the burgers were awe Very juicy steaks awesome will buy again

Angus/Wagyu hamburger makes the best tasting meatloaf I have ever tasted! The angus/wagyu hamburger mix is phenomenal! You can taste the aged beef and tell it is fresh with no sourness and smells great when cooking. Incredible great taste . A new reference point for us. I used it to make the best tasting meatloaf I've ever tasted and that includes Wolfgang Puck's in Orlando Fl one of my favorites. I used your recipe and substituted KC masterpiece barbecue sauce for the ketchup, teaspoon of find French sea salt and half a teaspoon of Williams Sonoma five pepper blend. It was the moistest, tenderest and mouthwatering meatloaf ever.

My dad loved these! I ordered these for my dad for father's day. They arrived on time, and in dry ice. He had them that night! I've never tasted them, but my steak-loving dad gave them an enthusiastic thumbs up. Best Father's Day present ever (at least for my dad)!

GIFT GIFT AND SHE LOVED IT!

12 Oz New York Strip is delicious.

Caleb Hutcherson

4/29/2019

Awesome! I got these for my Dad for Christmas, and he can't stop raving about them. Previous years I have sent other brands, and he said please send this one again - it was far superior to the others.

Incredible Quality Easily the best sirloins I've ever had. Not often can you find sirloins so tender and flavorful. Truly a testiment as to how these animals are raised and how the animal is processed after harvest. If the sirloins are this good I can't wait to try the NY Strips and Ribeyes. The order also came with burgers and seasoning. Salt and pepper is always a great choice, but their Signature seasoning is worth giving a try. Very versitle! Used it in my eggs, and chicken I had for lunch. Lastly, the burgers were delicious. Incredibly juicy and had little to no shrink on the grill. Will definitely recommend buying from Nebraksa Star Beef and will be placing another order to try their other cuts.

Best steak I ever had. . Received 2 ribeyes as a gift. I've had Chicago STeak, D'Argantan, and steaks in NYC Steak Houses. This by far is the BEST steak i ever ate. I fried it in a hot cast iron griddle for about 4 minutes a side and finished in a 425 over for an additional 4 minutes. We could have used a butter knife to cut it. Would definitely say that Nebraska makes some good steak.

Great reviews. Gave to my Mom for Christmas, she loved it.

Birthday I have this to my son for his birthday since he is a total meat eater. He said it was great and was super pleased with the quality.

Not the variety advertised The app says...delivering today...We got it yestarday.I would prefer the variety of the advert.....but we only got 4 packs of sirloins.

Great tasting meat. So much better than Omaha steaks. Tender and flavorful meat, grain fed, well-aged, and still lean.

packing great meat but meat needs to be individually packed portions need to be singular not total count

Most Delicious Burger Meat I Have Bought Online Arrived Frozen and cooked deliciously!

Great cuts Really enjoyed this. Burgers were great as is or with my own seasoning. No complaints on the steaks either.

great service love the service and the quality. we will use again

Amazon Customer

11/17/2018

Organic meat decent price

I order the Holiday Gift Packages from Nebraska Star Beef every year for Christmas Gifts. I continue to order these, every year, due to the positive feedback regarding the quality of the items being received. I've been purchasing all my beef from Nebraska Star Beef for several years now. They offer some of the best steaks, burgers, and seasonings on the market. You won't regret purchasing from this wonderful family!

Nice selection of meat but very costly Very delicious meat but seasoning is really salty!

Amazing Beef This is an amazing company with a spectacular product run by wonderful people. I grew up in Kansas and developed a taste for quality grain-fed beef. Since moving to San Diego 18 years ago, I have had a hard time getting beef of the quality I learned to love.Solution to my problem: Nebraska Star Beef.We ordered several different types of custom cuts: Beef Chuck Flap Tail, and Beef Ox-tail as well as rib eye and filet mignon steaks.The order arrived still flash frozen in a specialty packing box which kept everything cold even during a record hot summer in the Midwest as well as San Diego.The meat quality and flavor was amazing.Steaks were exactly the taste and quality that I would get in a high end steak house such as Ruth Chris, Mortons, Donovan's. The fact that I could have them in my house, slow thaw them, and cook them exactly the way I want, and have the meat be the quality Nebraska Star provides is truly the best of all worlds.We used the Beef Chuck Flap for Korean Bulgogi with incredible results. The Chuck flap was also very good seared without marinade. The perfectly marbled meat melted in our mouths.The Ox-tails were used for a slow simmered soup 8+ hours. I removed the meat after 3 hours and placed the bones back in for the long simmer. I have never eaten ox-tail meat that was as flavorful, moist or soft. The broth, which was so rich due to the spectacular meat melded with collagen and bone, was from another planet awesome. (I allow the soup to cool, throw it in the fridge overnight to defat, then reheat.)The quality and sincerity of the customer service at Nebraska Star Beef is what truly sets this company in a special class of it's own. From my first contact by phone and e-mail, every employee was in the Four Seasons Hotel level of customer service. I initially called specifically for my special custom cut orders. Their level of patience, willingness to help educate the customer and their willingness to tailor the order to exactly what the customer was asking for was amazing. When the representative did not know the exact answer to a very detailed question, she let me know that she did not know, but immediately referred me to the specialist who did. (In this crazy day and age, many companies will say anything just to get a sale, not Nebraska Star Beef. Honest, Resourceful, and Accountable.) Their follow-up after our first order was above and beyond the usual, "everything OK, great!" Steve was truly, personally interested in our satisfaction. We made a few specific requests for improving on the already great custom order, he accommodated or finnicy requests and hit a grand-slam home run on the next order.Nebraska Star Beef and it's employees reflect well on the state and our country and make me proud to be an American.Sincerely,Alexander J. Kim, M.D.

Great Marvaless simply marvaless

Best Beef I have ever eaten. I am 59 years old, travel a lot, and love good beef! I have eaten high-quality beef in the fanciest, most-expensive restaurants in the US. I also raise my own beef, and put a steer in the freezer every year, but this Nebraska Star Beef is the best I have ever eaten, anywhere. Very tender and juicy, and being antibiotic and hormone free, you can feed it to your family without worry. I have sent their gift packages to friends around the US, and it has always been well-received. I enjoy eating the beef from my Longhorns, but when I want something really special, I reach into the freezer for a Nebraska Star Beef sirloin steak. Jeff Quinn

Jeffrey W. Quinn

7/10/2018

Taste? Quality and FAST DELIVERY! Loved this beef. Sooooooootender. I liked because they don't feed their beef with growth hormones.

These steaks are perfect for even the most discriminating epicurean steak aficionados. Excellent!! These steaks are tender and flavorful. Aged to perfection, Nebraska Star Beef steaks remind one of the steaks served in Five Star steakhouses. The burgers are juicy, my family enjoys them served for dinner smothered in onions and fresh mushrooms or served plain with mashed potatoes. Their shipping is state of the art, my meat always arrives frozen solid. Cannot brag enough about Nebraska Star Beef, it is far superior to another brand from that state sold commercially. These steaks are perfect for even the most discriminating epicurean steak aficionados.

Five Stars The best ground beef I have found.

First order from Nebraska Star Beef, 10lbs boneless rib roast for Christmas dinner. I ordered a roast from a different firm last year, supposedly prime beef. Cooked it perfectly (I do the reverse sear method, low/slow until approx. 115° internal, let it rest, then sear the outside on a cast iron pan on my grill for about 10 minutes. Rest again. Hits a perfect medium rare just about edge to edge.) but was very disappointed with flavor, tenderness, and juiciness. So I was a little gunshy, and this was even more more. Trimmed the fat and cut it down to a 5 lbs roast with three really nice steaks as well. Cooked using the same method as above. Came out wonderfully again. But this time, no worries, not only did it look beautiful, it was wonderfully tasty, tender and juicy. My wife agreed there was no comparison to the beef we had last year. This was what Prime Rib ought to be! Thanks, Nebraska Star Beef, for making our Christmas meal a five star affair!

Tender and tasty We found the meat to be packed with natural flavor, juicy and tender. Seasoning is spot on. Will order again. Great company!

The signature seasoning is absolutely the best i ever tasted, on steaks or hamburgers and even frozen tatertots makes it tastes great, love it!